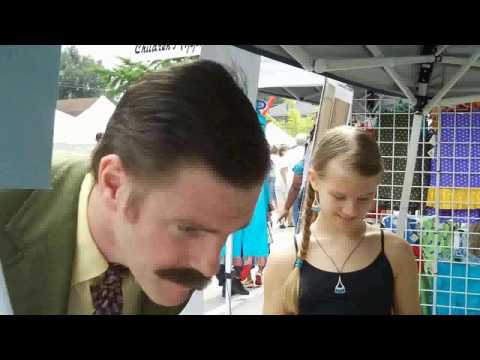 As I made my rounds through the Cooper Young Infest, curing hordes of hapless revelers from the dreaded plague of Partyophilia, I kept a sharp eye out for associate therapists to add to my corporate stable.
I am always looking for useful individuals, who even though helpless to add to my staggering wealth of knowledge and talent, might at least serve to expand my list of billable services.
Specifically, by doing the actual work themselves.
And in Deborah Camp and Michael Correll of the Mid-South Spay and Neuter Services, I think I made a real find.
They are dedicated, snip-happy individuals, and other than their minor lapse in judgment by offering to remove a man of my unique wisdom and stature from the gene pool, they seem to display all of the poise, assurance, and spontaneous surgical instincts required of my junior therapists.
And since their operation is non-profit, they should feel at home with my pay scale