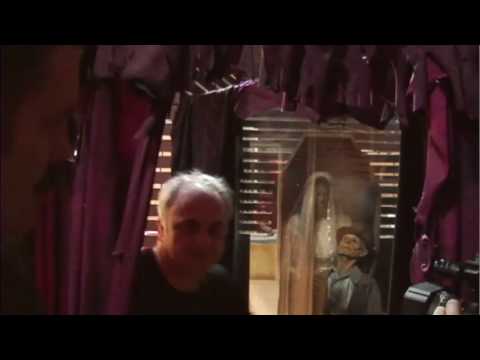 At first glance Kevin Gaiman seems to be my kind of guy: organized, industrious, frightening.
His Nightshade Manor facility, although billed as a haunted house, is actually a first class psychiatric clinic, specializing in what I like to call "adrenal-assault therapy.*"
Unfortunately, closer examination reveals Gaiman to be riddled with generosity, compassion, and other mental shortcomings.
Unlike myself and other reputable therapists, Kevin pays his staff, and worse still, regularly offers discounted admission to the public.
That's right. Nightshade Manor brutally lops off $2 of each ticket price for those bearing two items of canned food for the Mid-South Food Bank.
This condition has gotten so bad that over five tons of food have been collected and…how it pains me to say it…donated over the last three years.
Clearly, I reached the man just in time.
He's a difficult case, but with lots of work, and a small fortune, I'll have Kevin Gaiman back to adequacy before you can say, "feeding the hungry."
—
*The principle behind this therapy is simple: the alarming ambiance and disturbing cast of characters elevate a patient's blood pressure and anxiety until their neuroses simply burst out of them like eggs in a microwave, but without all the sulfury residue